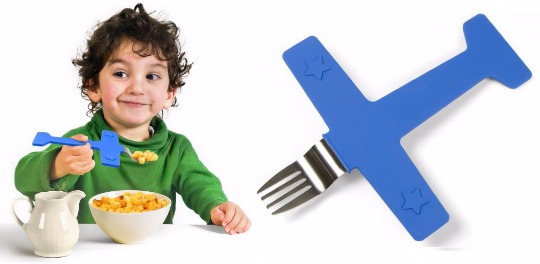 We've seen cool cutlery before (remember the ones that looked like a JCB?) and this is another brilliant one. It's also a bit of a bargain, and has the best name ever. The Air Fork One is reduced down from £10 to £4 at House Of Fraser, and you can click and collect for free.
It's a cool fork with a plane handle, to help reluctant eaters polish off their veggies. It only comes in blue, but I doubt that will bother most kids, who will just be impressed that they can make their food fly into their mouths.
It's not dishwasher safe, but who cares? Hopefully this will just bring a bit of fun to meal times.