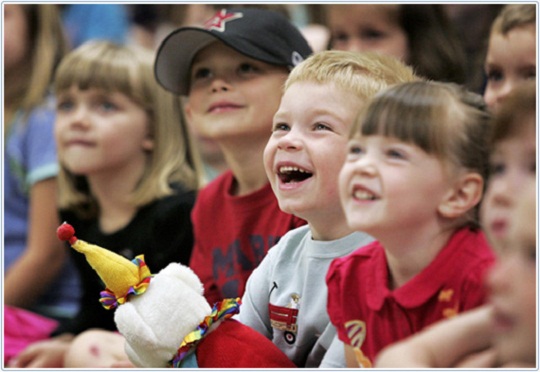 Is your youngest child the funniest person in your family? The answer's likely to be yes, according to new research by YouGov.
It seems to be a commonly-held view that the oldest and youngest kids in a family are often like chalk and cheese, and this new research certainly seems to back that up.
And that's not all. The oldest child in a family is likely to consider themselves more responsible than their siblings, too.
The Metro reports:
'Younger siblings, on the other hand, are more likely to say they are more funny (46 per cent compared to 36 per cent of elder siblings), more easy going and more relaxed.'

... The research concludes: 'But undoubtedly there are family forces at work – parental attention soon shifts onto new arrivals, and first borns may have to learn the ropes themselves.
What do you make of this? If you have more than one child, are there noticeable differences in personality between them? And if so, what do you think is the cause of that?
Is it just that older kids have had longer to find their feet in life and so feel more 'grown-up' than younger siblings, or is there some truth in the idea that the youngest in the family gets babied and smiled at more than the others?!
We'd love to hear your thoughts on this over on our Facebook page...