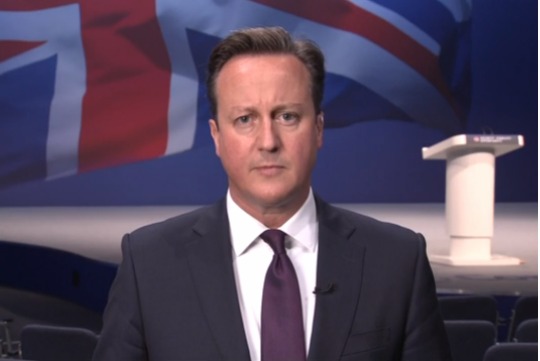 The Conservative Party Conference is under way in Manchester right now (hard to miss with the road closures, protests and police snipers here) and this morning saw a controversial new approach to school truancy being discussed by the Prime Minister. He was discussing measures to reduce pupil absences in school and has said that the fines for truancy will be taken from Child Benefit if they are not paid by the parents.
Mr Cameron is introducing this measure as a way of cutting truancy levels in schools, and told BBC News that it was to make sure children get "the great start in life that they need".
A civil penalty of up to £120 will be claimed through child benefit if the truancy fine is not paid after 28 days. Currently, 40% of fines go unpaid. More than 16,000 parents were taken to court last year for failing to ensure a child went to school, but councils are not prosecuting in many cases.
But teachers unions have said docking benefits was not the answer. The NASUWT general secretary said:
For some families all that this will do, of course, is increase the chaos and it will increase the deprivation. It won't actually solve the problem and in the middle of all of this is a child who's not getting their entitlement to education...
The use of the term 'truancy' brings to mind persistent offenders who do not attend school, but there has been no clarification about absences due to unauthorised holidays during term time. This is subject to the same fines of £60, rising to £120 after 28 days, and then risk of prosecution for non-payment after that. I really want to know if parents who take their children out of school for a term time holiday will end up having their child benefit docked as well.
I can see lots of problems with this new policy, and not just in it's implementation. At present some councils simply do not prosecute over absence, and some do not even issue fines as it's all done at a local government level and there is no consistency of approach.
It must be the cynic in me that is trying to work out how much the government's Child Benefit bill is going to drop in these times of 'austerity measures'. It's going to add up to an awful lot of money.
What do you think about this new policy? Is it right to take absence fines directly from Child Benefit, when that money is supposed to help with the costs or raising a child? Or is it only fair that all parents have fines taken if they don't get their children into school? Let us know your thoughts in the comments or over on our Facebook page.
(Image BBC News)