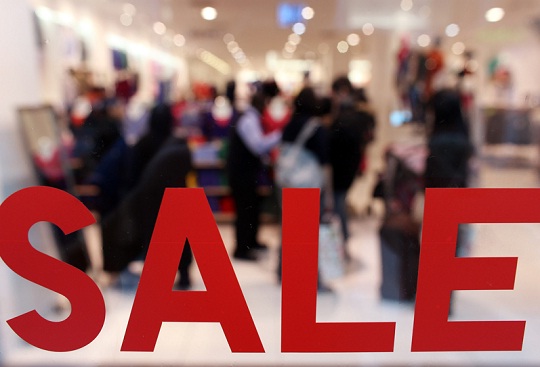 Here we are, the second day of the new year. Perhaps you're thinking of working off all that food you ate over the holidays. Or maybe you're thinking of getting fit this year. I always think about that one. With emphasis on the word 'think'.
But it is also a time to take stock, now that the hustle and haste of the Christmas holiday is over. No more rushing about buying gifts or snapping up bargains to last you the year in the sales. My next door neighbour has bought all the presents she might need for birthdays and so forth already. Now there's a woman who's far more prepared than I am.
What if you impulse bought something you shouldn't have? Or you got an unwanted gift? Or maybe you bought or were given something that was faulty? What exactly are your rights? Read on to find out.

Know your returns policy
There different rules if you bought online, compared to buying in a physical store. More about the online rules later. A store isn't obligated to have a returns policy, but if it does then they are obliged to abide by that policy. So it is a good idea to have a read of that first.
There's no obligation on a store to accept a return or exchange if the item is simply not something the person actually likes after all, or is the wrong size. So before you buy a present for someone, such as an item of clothing, check they can return it. We bought a cardigan for my mother in law that is actually too small (although I thought it looked too big!) so even if you think you've got it right you can still be wrong.
Returns policies for Christmas and New Year
Some retailers, especially the bigger chains, have special returns policies for this time of the year.
For example:
Marks and Spencer: you can return items until the 15th of January, if they were bought between the 1st of October and the 15th of December. There's a 35 day grace period for items bought after the 15th of December.
Debenhams: you can return items up until the 28th of January if they were bought after the 1st of November.
John Lewis: has no time limit, but check at the store as certain products are exempt and this can vary from store to store.
Sale of Goods Act
While there's no compulsion on a store to have a returns policy, or to take items back if there's nothing wrong with them, there are obligations they do have to meet.
The process of buying an item from a store enters you into a contract according to the Sale of Goods Act 1979. That contract is with the seller - the store you're buying from. Not with the manufacturer. According to the act, the items you buy must be  as described, of satisfactory quality and fit for purpose.
If you're returning an item because it has a fault, you need to be quick. There's a time limit of two weeks. But don't give up if it is later than that. For the first six months, it is up to the seller to prove that the fault came with the item. In other words, they have to prove it was of satisfactory quality when you bought it, it isn't you who has to prove it wasn't. If the retailer says you caused the fault, then they have to be able to prove that.
You'll need proof of purchase. This is normally the receipt but a credit or debit card receipt may be acceptable too.
If you've bought using a credit card, then you may be able to take this up with the credit card company if the retailer fails to address the problem.
When you've bought online
The rules are a bit different when you're buying online. For the better, I might add.  The Consumer Protection (Distance Selling) Regulations 2000 give you seven working days from the day after the item was delivered to cancel the order. This is for any reason, from the wrong size to simply changing your mind.
The retailer you bought from has up to 30 days from the time you cancelled the order to give you a refund.
There are exemptions though. It doesn't apply to  unsealed CDs, DVDs, computer software or personalised goods.
Trading Standards has reported a huge increase in complaints about items bought from other countries. While that international aspect is a major plus of the internet, it is also a major minus. You're only covered by the rules and regulations of this country while you and the retailer are in this country.
One means of recourse if you've bought online is to approach your credit card company - and this is a good reason to pay by credit card. If you've spent more than £100 on an individual item and things go wrong, the credit card company is jointly liable for any breach of contract.