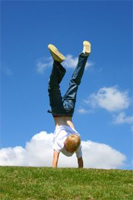 Booking an appointment with a life coach isn't everyone's cup of tea, it has to be said. But if you've ever been tempted by the idea of spending a life-changing hour in the company of someone who can help you regain control of the rollercoaster ride that we call life, then this website might prove useful.
Set up by the same people behind the better known Counselling Directory, Life Coach Directory seeks to be the largest network of lifecoaches in the UK. By entering your postcode in the search facility you can instantly access details of life coaches within your area., completely free of charge. The site lists full profiles of coaches along with comprehensive information about their areas of expertise, the services they offer and the fees they charge.
Life Coach Directory is a completely confidential service and the site is continually developed in response to feedback from both the coaches listed and those using the site to search for coaching services. You can also search specifically for coaches who provide online, email and telephone based coaching services.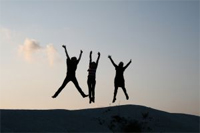 As well as providing details of local coaching services the site offers some comprehensive industry FAQs about the world of life-coaching alongside useful articles related to coaching which are completely free to access.
So even if you're not quite ready to commit to a session with a lifecoach or don't have the budget for your own personal caoch, you can still learn everything from 7 Top Tips for Wellbeing and Health to how to Write An Interview Winning CV, and loads of other stuff, too There's also an Events section detailing upcoming workshops and meetings related to life coaching. The Say No To Stress workshop sounds good to me - and you can filter the Events page by region too, to find out what's going on in the world of life coaching right on your own doorstep.
If you could do with some help in a particular area of life - be it career, confidence, finance, relationships, stress, or issues related to work-life balance, Life Coach Directory can find you a coach who can help.