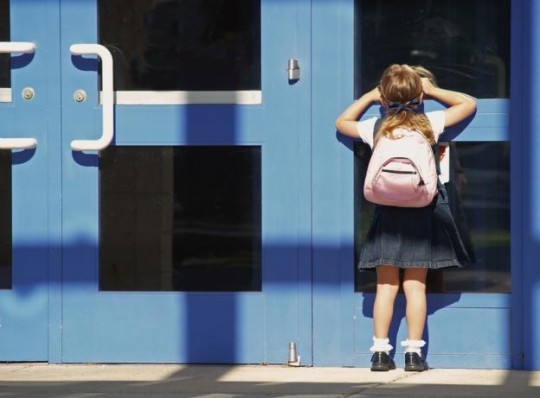 Have you bought all your back to school gear yet?
Hopefully you'll have availed of some great deals thanks to the Playpennies team keeping you in the loop on the best money-saving offers and bargains on school uniform.
But according to the BBC, more than 70% of parents in Northern Ireland say that the cost of school uniforms and other back to school essentials has put them under serious financial pressure.
Almost one fifth of the parents surveyed by the Irish League of Credit Unions' (ILCU) said the cost of school essentials had led them to cut the budget that they normally spend on food.
The BBC reports:
And one Belfast mother said she could not afford to take her children on a holiday due to the cost of uniforms.

The survey found that 74% of parents feel schools are not doing enough to support them in keeping costs down.

On average, primary school parents spent £96 on uniforms for each child, secondary school parents spent £180.
While it didn't surprise me to read that a quarter of parents said they would fall into debt in order to cover the costs of back to school season, it seems absurd to think of families having to sacrifice the family food budget in order to do so.
I know many parents who dread shopping for school shoes in particular at the start of the school term. Factor in having three, four or even more kids of school-going age, and the school shoe bill alone could bring me out in a cold sweat.
We'd love to hear your thoughts on how to handle the back to school costs. Do you have any top tips for tackling the school essentials shopping list without getting into debt or having to halve your food bill.