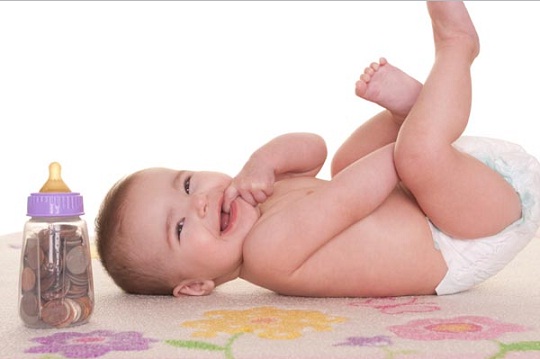 If you've discovered you're pregnant for the first time, (or even the second, third, fourth, rules and regulations change) you may be wondering about maternity leave and maternity pay.
Or you could even be ignoring it thinking it doesn't apply to you as you don't work in paid employment, are self employed, or work part time.
Forget your preconceptions, and the things you might have heard from friends of friends or your second cousin. Here's the truth behind some of the biggest myths people still mistakenly belief.
Read on to find out more about your rights and what you're entitled to.
Only employers pay out maternity pay
This isn't entirely true. There's some sort of financial assistance available even when you're unemployed. For women who are employed full time there's Statutory Maternity Pay (SMP). The legal minimum is 90% of your full pay for the first six weeks, then up to £135.45 per week or 90% of your weekly earnings (which ever amount is the smaller) for the next 33 weeks.
To find out more about SMP, have a look at the DirectGov site HERE.
You do need to work for your employer for at least 26 weeks into the 15th week of the pregnancy to qualify.  If you're not a resident of this country, even if your visa says you have no recourse to public funds, you might still be able to get SMP. Have a look at the eligibility for SMP here.
If you're pregnant or have a new baby but don't qualify for SMP from any employer, you may be able to claim Maternity Allowance (MA) through Jobcentre Plus.
Criteria for MA includes not being employed long enough to get SMP, being self employed or recently unemployed. Earnings from your employment and earnings you are treated as having if you are self-employed are used to work out your Maternity Allowance.
Finally if you are unable to get either of those you may still qualify for Employment and Support Allowance (ESA) instead. I don't know how much this is for, but it seems to be something you have to apply for through Jobcentre Plus. If you'll already applied for your MA through Jobcentre Plus, and you don't qualify, they should automatically enrol you for this.
I say should because frankly, Jobcentre Plus never seems to do quite what it 'should'. I'd recommend keeping on top of this.
I have to go back to work after maternity leave
No, you don't. You will have to give the normal period of notice - and that will vary depending on what is in your contract. Make sure you take this into account if you decide you don't want to go back, as otherwise you may find you have to return to work just for a fortnight, or a month.
You don't have repay your SMP  if you don't go back. However, your employer may offer enhanced maternity pay. This is above and beyond the SMP. Read your contract carefully, or ask your HR department to explain it to you.
It might be a condition that, should you not go back, you have to repay all or some of the enhanced maternity pay, over and beyond the SMP.
If you're working purely for the financial benefit, then weigh the pros and cons of the finances carefully. Even if you're not just doing it for the dosh, it may make more financial sense to go part time for a few years. That way you don't have to spend so much in childcare, and can still keep up to date with your profession.
Benefits you'll have access to as a parent are child benefit, childcare vouchers, child tax credits (if your household earns less than £16,000), or working tax credits. Others may also come in useful like housing benefit.
Was there anything that you found out about when you were pregnant, or afterwards, that isn't widely known? Please do share your expertise with us!