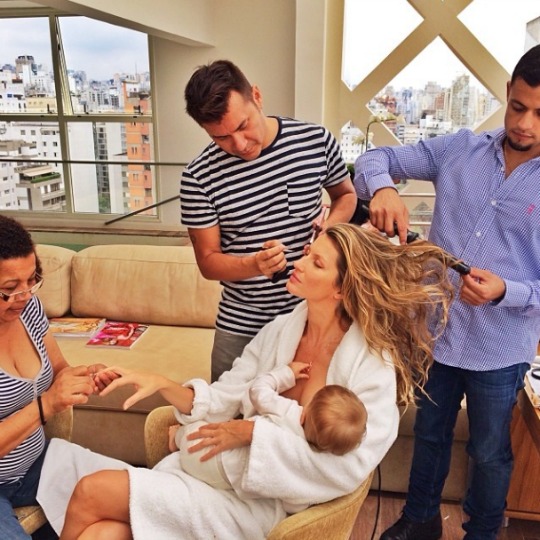 Giselle Bundchen seems to be a big fab of the selfie - and now she's posted a snap of herself caught in the kind of moment that many mums prefer to keep to themselves.
The mum of two posted this picture on Twitter of her breastfeeding her daughter whilst getting ready for a photoshoot. She accompanied it with the caption:
"What would I do without this beauty squad after the 15 hours flying and only 3 hours of sleep #multitasking #gettingready"
It's created quite a stir.
So what do you think? Is this a multi-tasking mama at her best, or one of those private moments of motherhood best kept, well, private?
We'd love to hear your thoughts...