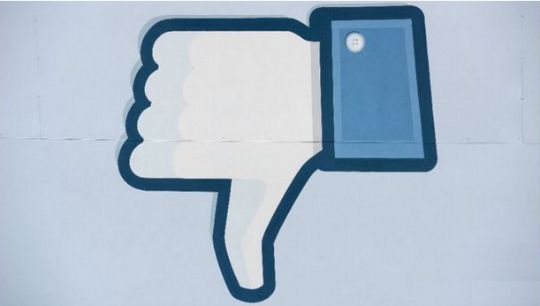 There have been calls for a 'Dislike' button on Facebook for years, and finally the founder Mark Zuckerberg has confirmed that there is one on the way.
The worry with implementing one has always been over miss use, as it could be used to 'vote' a post up or down, and also to troll other users, but there are times when it just is not appropriate to 'Like' something but we still want to acknowledge it. Examples are when someone is sharing bad news, a bereavement, illness or something similar.
We don't 'Like' sad news or statuses about international disasters, death or war, but there should be a way to show empathy or concern, and that is how this new 'Dislike' button will work.
That's the plan for it anyway, and Mr Zuckerberg has revealed that they are very close to starting testing, so the changes should be on the way soon.
So will you be happy to use a 'Dislike' button? How on earth will Facebook ensure that it is not abused and used to troll users? Should it be called 'Dislike' or something else? Let us know you thoughts in the comments or over on our Facebook page.