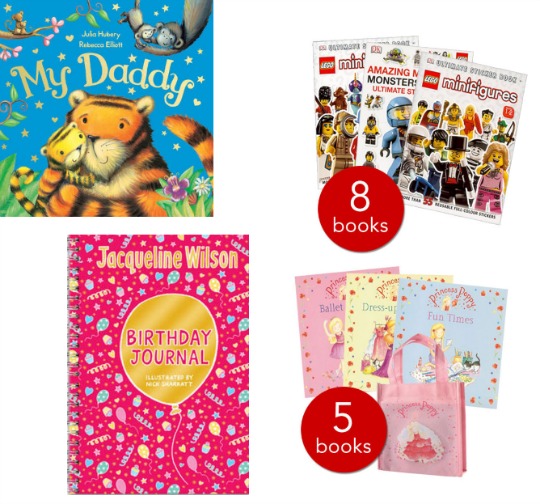 Using the free delivery code FLOWERS from our voucher section, this lovely book is £2 delivered.
The Book People have a Flash Sale on today and tomorrow, with up to 91% off selected titles. The My Daddy Hardback would make a lovely addition to a Father's Day present with the description on the site stating:-
A great way for children aged 3+ to celebrate Father's Day and show their love for their dads, this is a book that features many different dads from around the world, including Kangaroo Dad who is great at bouncing and Tiger Dad, who has the scariest roar.
They also have a load of other books at bargain prices, make sure you check these out before ordering as the free delivery code can only be used once per account. A couple that caught my eye were the Teletubbies Bag of Books (4 books in a bag) £1, Jacqueline Wilson Birthday Journal £1, Guess How Much I Love You: Look What I Can Do £2, LEGO Friends Readers  (4 Books) £3, Princess Poppy Bag (5 board books in a bag) £4, 4 Dealing with Feelings Set £4, My Favourite Princess Tales Collection (5 books & CD) £5 and the LEGO Minifigure Sticker Collection (8 books) £6.
I could go on with these but I'm sure you get the idea. Don't forget the flash sale ends tomorrow night, so make sure you get your order in before then.
The free delivery code for The Book People can be found over in our voucher section, where if you're spending over £25, you'll find an extra 10% discount too.
Thanks to daffers on HUKD for the heads up on the Flash Sale!