DAD Photo For Father's Day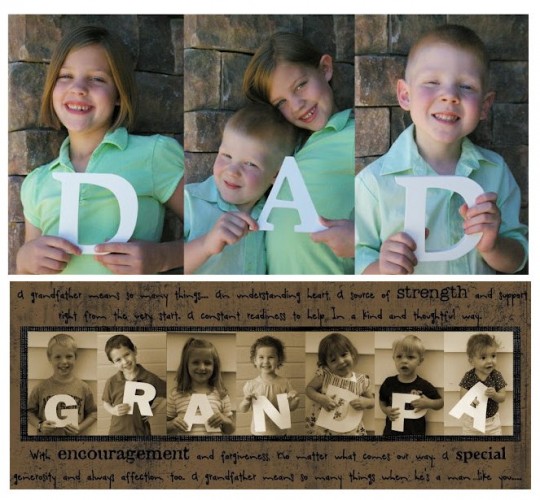 What a lovely - and inexpensive - Father's Day gift idea this is! And there are so many ways you could customise it and make it completely unique to your family too! Just love this DAD photo! The author says they give Dad a picture like this every year, and I think that's a brilliant concept too, so you can almost 'chart' the family's growth from year to year. Brilliant.
Thanks to Luschka van Onselen!