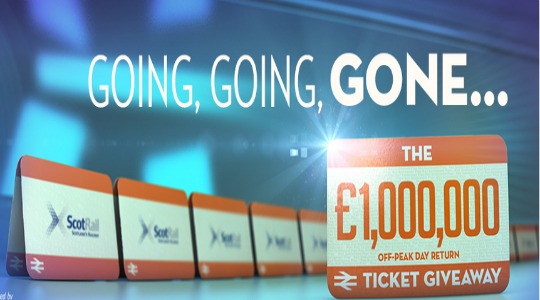 BE QUICK!! Scotrail are giving away one million Off Peak Day Return Train Tickets. If you live in Scotland then this is your lucky day, with railway station departures included like Aberdeen, Perth, Dundee, Glasgow, Edinburgh and many, many more !
You have a choice between April, May and June to select your desired FREEBIE journey. You can pick up to two tickets. If you don't get your first choice of destination or date then just fiddle about with your selection as there are still tickets out there. As you can imagine this offer is an amazingly good one so people are snapping them up quick fast.
Thanks to my brother Ali for this one!