Loom Band Summer Projects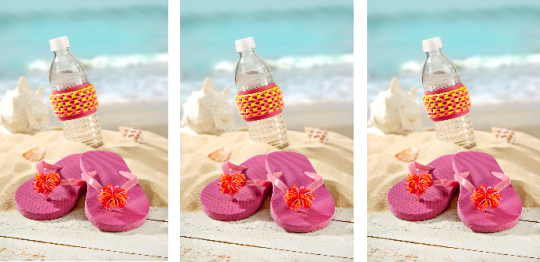 My daughter, who's 7, is a loom band fanatic. We started with fishtails, quickly moved onto bracelets and before long she was making more intricate designs. Last night she decided she'd like to customise some of her belongings with her creations and after searching online, she plumped for the Loom Band Summer Project.
Think anyone in your house would like to customise drinks bottles and flip flips ready for summer?