You're A Bad Man Mr Gum Review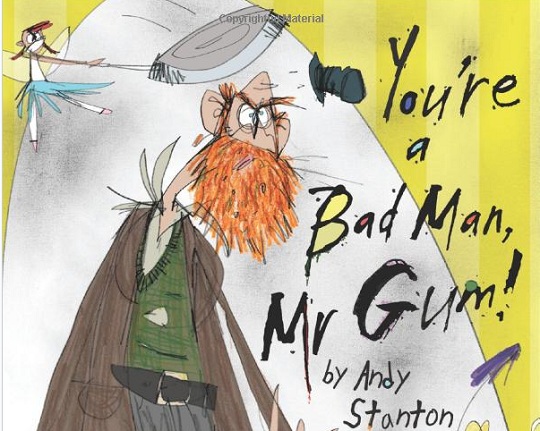 I don't review books very often because they tend to be a very personal affair, but this book is so good that I have to share. You're A Bad Man Mr Gum has to be one of the funniest books I've read in a long time, and it belongs to my kids…
The story is aimed at children aged five and up and there are only a few pictures so the younger ones will need a bit of reading help here and there. It covers the story of Mr Gum in a lateral sort of way. In the way that you cover the fact that he is revolting and smelly and only has a nice garden because if he doesn't keep it clean, then a fairy flies out of his bathtub and hits him over the head with a frying pan.
You will discover that the truth is a lemon meringue. I am inclined to agree. And you will discover that there is a large dog, a girl called Polly (her real name is terribly long) and an older gentleman who will save the world with her on a regular basis.
The book is very easy to enjoy for kids and adults alike and I cannot emphasise the awesomeness enough. Written with a sharp pen and an eye for wit and what kids want, You're A Bad Man Mr Gum is downright funny and daft and clever. There isn't much of a story, but you'll find that you don't really care about that very much. You just want to see what on Earth is going to happen next.
You can get the book on Amazon* for around £4 at the moment, but this price fluctuates a lot and has been known to drop as low as £1.99. Enjoy!