I don't know about you, but I am finding school quite hard. Every other day there's a leaflet telling me about this activity or that developmental milestone. Then there was the Parent Teacher evening where all these goals were laid out for us to try and help our children achieve. It is all very intimidating.
So what better time to investigate the thousands of free resources on the internet that have been designed to help us help our kids? I've gone and done all the hunting, downloading, checking and finding for you, all you need to do is click and enjoy.

Zing Education has a bunch of free Reception Year worksheets on their site, along with a global index to free educational resources for parents. The site doesn't look like much but there is a veritable smorgasbord of stuff in there.
Primary Resources is a site that is really for teachers but there's nothing stopping parents from going onto the site and having a look. I really like the layout of the site and the volume of material is impressive. This site is just as helpful for other years with subjects listed along the side and then further broken down into years and ages.
For free resources and reviews on all things related to Maths, visit the Maths Blog. They have counting games, maths games, free worksheets, links to leading maths sites, and reviews of maths software and books. I am terrible at maths so this is utterly brilliant for me.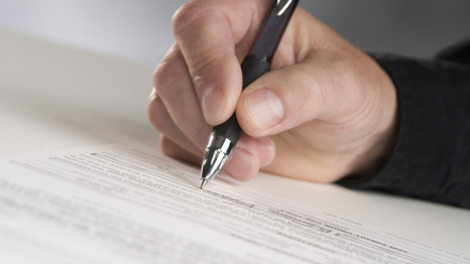 The BBC Schools website offers you lots and lots of free resources. You get activities, radio shows, programme guides and games in a wide range of topics and subjects. It's pretty easy to find the right activities for your child's age group, and you can visit the Parents section for helpful advice on all aspects of education and learning.

Top Marks is an educational search engine – a nice and unique service. You can find teaching resources, advice, homework help and other such scrummy educational things by using their sytem. They have also provided some great resources themselves and these are broken down nicely in the left-hand column. They also provide resources for parents who have children with special needs.
Child's Eye Media have free films and worksheets available to watch and download. There isn't a massive amount of material on their site, but it is definitely worth popping over for a visit. At the moment they have all the resources for the Safer Strangers, Safer Buildings campaign which teaches children how to identify trustworthy adults and what buildings they should go into in an emergency.
Colouring pages (spelled wrong), kids crafts, home school resources, puzzles, printables and other free activities for kids are all available at Activity Village. I really liked the stuff they had on the site, there is so much to do and it actually made me quite excited about doing things with my child. The only down side was the US English.

You can nab a free trial from Education City at the moment. They have educational games, online activities, whiteboard resources and special needs facilities. The site has won awards and is, really, one of the best places to go for extra school help. However, once your trial has expired you're going to have to pay.
The National Schools Partnership is divine. I love this site. It is for teachers and schools but nobody's going to hammer down your door and demand that you stop teaching your child cool stuff, are they? Here you can download lesson plans, notes, resources and more. They are free, they are fun, and they are seriously good.

Another spot to visit for maths help is MathSphere. The aim of the site is to help children with maths with worksheets and more. They do charge for some of their services, but they have sample worksheets and games and resources available for free.
Communication 4 All is a hideous looking site. It is. But don't be put off because they have LOADS of ace stuff for you and your kids. You can get flashcards, songs, activities, phonics, literacy guides and so much more here. I really enjoy this site, even if it does mean painstakingly right-clicking on every image to make it visible, and scrolling for hours to find resources.
The Guardian has a long and very helpful list of websites for children with special needs. The links will take you to sites that are designed to provide parents and teachers with additional help and ideas to support their children.
Hopefully this fairly exhaustive list has given you some great ideas to help you support your kids at school. Many of these activities are such fun that children won't realise they're learning and you can finally find the time to wash those dishes…
Images: Bored Woman Studying by Petr Kratochvil, BBC Schools, Activity Village,
Hope, Coffee, And Melody by Barb Ver Sluis