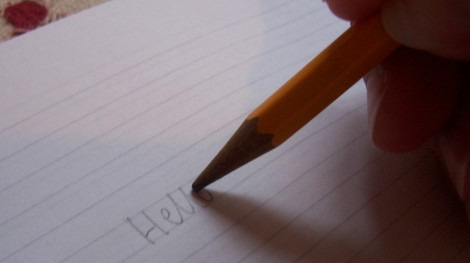 As I grow older and have my own children I become more and more interested in my mother's life – the life she had before she became Mum and Wife. So when I discovered the Dear Mum Journal by Neil Coxon I was smitten. The idea is that you give this journal to your mother and she then goes ahead and fills it in.
It's packed with questions about her previous jobs, her favourite music as a child, what dating was like and even what she was best at when she was at school. Your mum spends her time filling in the journal, answering the questions as best she can (if she's anything like me she's probably forgotten loads) and then one day, she gives the journal back to you.

My mum passed away many years ago so I gave the journal to another PlayPennies mum who then passed it on to her mum. The review has taken several months to come back to PlayPennies because I told them to complete the journal as if it were not a review.
"When I first gave the journal to my mum I could see that she thought it was just more work for her to do," said Lucy, "She's always involved in something and she hates writing so I wasn't sure she'd go for it."
"After a couple of weeks I gave her a call to find out how she was getting on, I didn't want her sticking it under the bed and forgetting about it. We ended up having a call that still makes me a little bit emotional today."
Lucy gave me a direct quote from her mum to use in the review: "At first this was a pain but by page 15 I was misty eyed with nostalgia and writing furiously. It made me remember some magical moments when my husband and I got together. In fact, when Lucy called me, Hubby and I had hunted down an old song we used to dance to when we were kids and were jiving away in the kitchen."

It took Lucy's mum about two months to complete the journal and she added photos and some old letters into the pages too.
"I knew I would cry and I knew I would get all emotional so I made sure the kids were in bed and hubby was out for the night before I started reading it," said Lucy, "I still haven't finished it. It's addictive reading, yes, but also very hard. You can see so much of the mum you know and so much of the mum you didn't even realise existed. It's a journey that needs time and understanding."
Lucy and her mum have both given the journal a resounding thumbs up.
"It's such an unusual idea and so unbelievably clever," said Lucy, "I have already bought my dad one and my grandparents. They're all getting these for their birthday with the sound reminder as to the date of my birthday, which is when I expect them all back."
And Finally
Costing £11.99, the journal is a superb gift for any mum. It's not overwhelmingly expensive, it's made on good quality paper and bound in hardback for long term storage. You can nab journals for every member of your family and now you can even create your own. I know that I fell in love with their strap line "Life matters...pass it on". What a lovely sentiment for a gift that has captured the hearts of everyone at PlayPennies HQ.