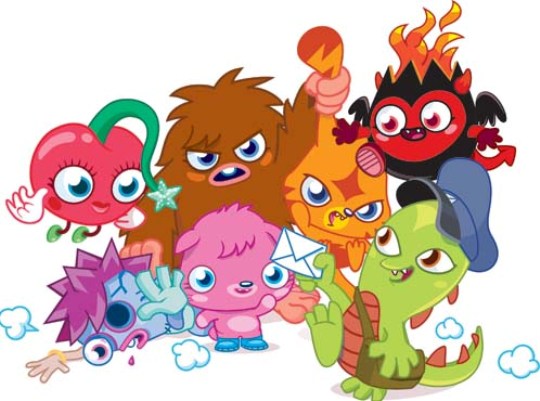 There are a lot of toys, stickers, cards and books that have the Moshi Monsters label on them and they are proving as popular as the original website that spawned them. But we haven't done a review of the website itself, and here it is.
I found the Moshi Monsters site purely by accident last year and thought that the idea behind it was perfect for my daughter. She was four at the time, and still learning to read, write and handle basic maths. The site captured her attention immediately but, at first, needed my constant participation as she struggled with mouse control and, obviously, reading the various instructions on the site.
One thing I realised early on was that the site was pretty empty without the paid-for subscription. I looked into the prices and realised that it was worth trying out for at least a month. You pay £4.95 for one month, £23.95 for six months, and £29.95 for 12 months. The latter is, obviously, the best deal and one that I have now opted for.
The reason I now have a yearly Moshi Monster membership is because the site works. I allow my daughter a maximum of an hour a day on the website and she has learned how to: handle a mouse and keyboard deftly, basic general knowledge that even I don't know, spelling, reading, maths and problem solving. I can honestly say that the Moshi Monsters website and its Super Moshi missions have gone a long way towards encouraging my daughter to learn.
I think one of the reasons she is so good at reading now, six months later age 5, is because she was sick and tired of waiting on me in order to do her various games on the site! Great value for money, well designed, extremely funny for adults as well (Simon Growl anyone?), and has educational merit.