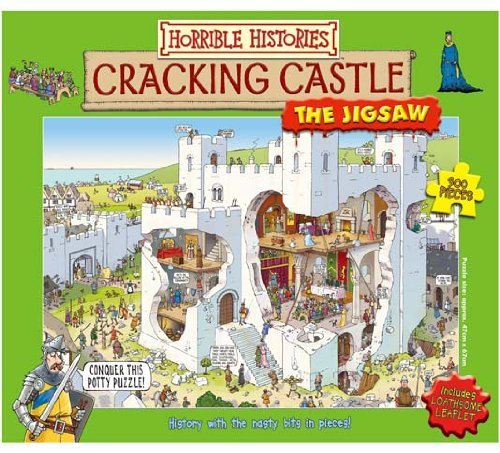 Galt Toys Horrible Histories 300-piece jigsaw puzzles are available from Amazon for £4.79 - a great price for a product that is normally £8.99.
The Horrible Histories puzzle is based on Scholastic's bestselling books written by Terry Deary and illustrated by Martin Brown. One of a range of puzzles featuring Horrible scenes of a crumbling castle. Each jigsaw includes an 8-page Loathsome Leaflet stuffed with foul facts. History with the nasty bits in pieces.
There are other puzzles in the range, including a dirty, dangerous Tudor town, the cruel Colosseum and Blackbeard's swashbuckling pirates, but these aren't reduced on Amazon right now.
A great way to keep the post Christmas,  winter-indoors blues away.
Thanks to PinkSherbert at HUKD