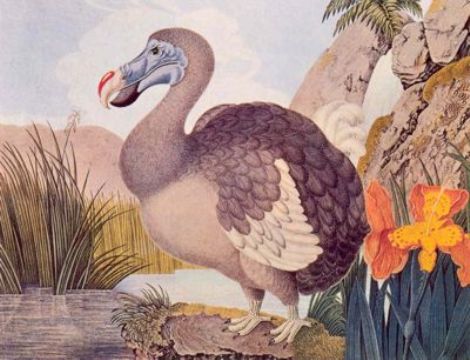 As a parent, getting organised can sometimes be a bit of a nightmare. I don't know about you, but if I don't write everything down I will forget it. There's been more than one terribly embarrassed phone call to the doctor's surgery or dentist (to name but two) as I realise that I am in one place when I am supposed to be in another.

So when I was told about the Dodo Acad-Pad I was very keen to try it out. While this particular range of notebooks are aimed at students, they are just as much fun, and just as useful, for young-at-heart parents who want something different.
The Acad-Pad comes in four different formats including the Desk Acad-Pad, Mini Acad-Pad, Wall Acad-Pad and the Filofax-compatible Acad-Pad. Each and every one of these oozes personality and wit, and when mine arrived I actually read it from cover to cover. I am too impatient to wait, I can't even cope with not eating an Advent Calendar.
Each pad comes with an array of sayings, facts, funnies and drawings. These little extras really do make this fun to use, as each day you'll get something unique and different. I am particularly fond of the fascinating facts that come with the pads. Many of these are really interesting and have made me look fabulouslywell read at parties.
I got the small pad and the wall pad for review and have to say that I really like them both. The small one fits perfectly into the pocket of my handbag so I can whip it out whenever I need it, and the bigger one hangs in my office for instant checking of appointments. No more double-bookings for me!

I know that with a smart phone and my mainline to the internet I should be super organised with online calendars and whatnot, but I find that I often forget to put them in or they sometimes don't work. At least when I've written something down it is there for the checking.
The pads include all the useful school holiday information, bank holidays and other such events that I often forget about. There is nothing more depressing than forgetting there's a bank holiday losing out on the chance to do something fun.
The Acad-Pad comes with a weekly grid and each day is divided into five helpful columns so you can easily schedule your day and week, and even add in other family member's information so you know where they are and what they're doing at any given time.

The Wall pad has only got a small block dedicated to each day which doesn't give you much room for detail, but they have included a generous amount of paper space nearby so you can add in more information.
Overall I have to say that I really love these organisers. The fact that they change colour every year, that they've been around for 45 years (!), that there are all sorts of different formats to suit your lifestyle, and that they are just not expensive. The wall pad is £12.95, the diary is £11.95, the mini-pad is £8.50, and the Filofax refill is £11.95. These prices all include postage and packaging.
And Finally
Retailing for around the same price as other organisers but with more character and style, these are a complete win for the busy parent organising their lives (and school madness), or students who want something funky. It's funny, has lots of extras to make your life easier, and has one of my favourite animals as it's name.