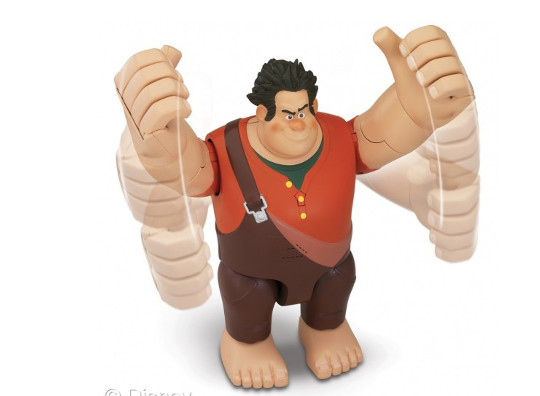 Wreck It Ralph was one of the best Disney films I've seen in a long time, and I love the paraphernalia too. This Wreck It Ralph action figure is half price at the Disney Store at the moment, selling at £7.50. No doubt the price will go up a bit again when the DVD comes out in a few weeks, so get it now - it'll be a great gift companion for the movie anyway.
We were in Australia when the movie came out and it was one of the hottest summers Perth had seen in some time. The house we were staying in didn't have air conditioning, so one afternoon, out of sheer desperation, I took the girls to the movies, hopeful that we'd be able to see something and I think I may have loved the film even more than my toddlers!
So this Ralph, who is only available in store, is 20cm high, and has buttons on his chest that make him pound his arms up and down, and say phrases from the movie. It's sure to be a hit with the fans!
Thanks to goonertillidie at HUKD