Stocking Fillers For Under £10 Delivered (With Code) @ The Book People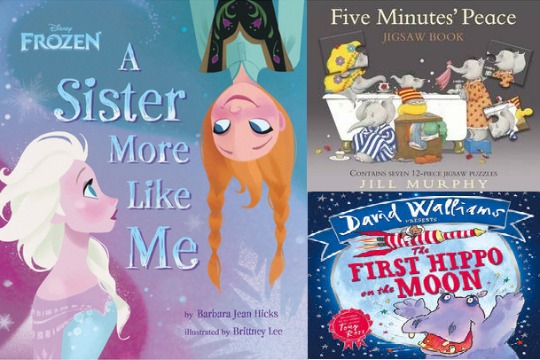 The Book People can have some amazing bargains, pair that with FREE delivery and you are onto a winner. I don't know about you but I always find it so frustrating when I see something cheap, but then you factor in postage charges and it's no longer a bargain. Today, if you enter The Book People promo code PARCEL at the checkout, will get your order delivered for FREE! There's heaps of bargains that would make GREAT stocking fillers for under £10, so get looking.
If you ever get Book Clubs at your children's school, then you will actually learn two things: children LOVE books and The Book People are cheap compared to most book retailers.
With this knowledge, here's some lovely finds from The Book People: The First Hippo on the Moon* is NOT my autobiography, but a hilarious book written by ever popular David Walliams. This fantastically illustrated book is aimed at a younger audience than his usual. Get it for just £5.99 delivered.
We couldn't have a post without mentioning Disney Frozen, could we? The Disney Frozen: Sister Like Me book* is the ideal gift at just £3.99 delivered, for ANY Anna & Elsa fan.
For those die hard Minecraft fans, this Mastering Minecraft book* at only £4.99. This will get any reluctant reader, reading. Trust me it's Minecraft, they will LOVE it!
If you want something for the younger reader, then I personally recommend both Five Minutes' Peace* for £4.99 and The Gruffalo Anniversary Edition Set* for £4.99.
Thanks to Michelle over on our Facebook page.