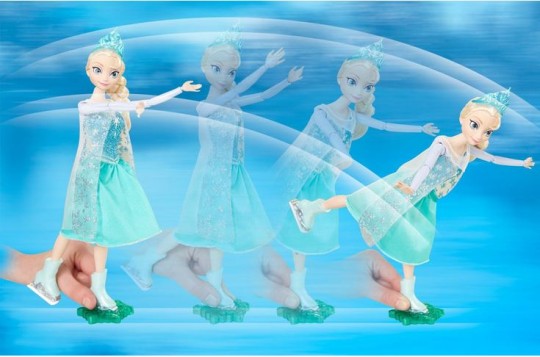 Amazon have just dropped the price on this popular Frozen doll from £29.99 to £22.48 and as it's over £10, super saver delivery is automatically free.
This Elsa skating doll is on many "Top 10 Christmas Lists" for 2014 and as a single item it looks like a good price. Even using the Smyths £6 off voucher it would still cost you £22.99 if you were spending over £50 all together and you'd have to pay delivery on top.
The Ice Skating Elsa can be guided along while holding her ankle and as she rolls forward her arms and legs move.
It may not be an ideal doll for a small child as it does have moving parts and small parts that create the movement, but you know your child best. At the original price it's not the cheapest of toys - earlier this year Hamley's had it pegged as one of their top 10 toys, selling at £40 each, so all in all, not a bad price from Amazon.
Thanks to Claire on Facebook