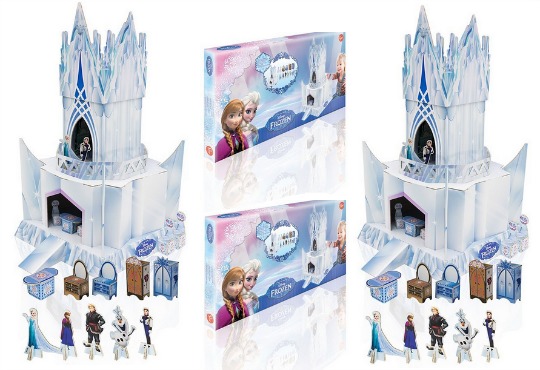 Home Bargains are always worth a quick look and they've added something new today... the Disney Frozen Ice Palace is on sale for £9.99! This has an RRP of £19.99, but most stores are selling it at the RRP or even higher - Amazon are charging £22.95!
This play set includes the Ice Palace, several pieces of furniture and all the main characters. Before you get too carried away it is not plastic but "ecological, high-quality, heavy duty microflute cardboard". The idea is that you build it yourself by slotting the pieces together, but reviews say that it is sturdy and easy to put together.
You don't need any glue or anything, it comes with full instructions, and there's even a video online from the manufacturers with step by step instructions. The kit is suitable for children aged 3 and over, and is an affordable alternative to all the big Frozen Palace sets out there.
Home Bargains do charge for delivery, and charges vary depending on the package size and destination. The Frozen Ice Palace is available in stores too, but I think this is one item that will fly off the shelves.