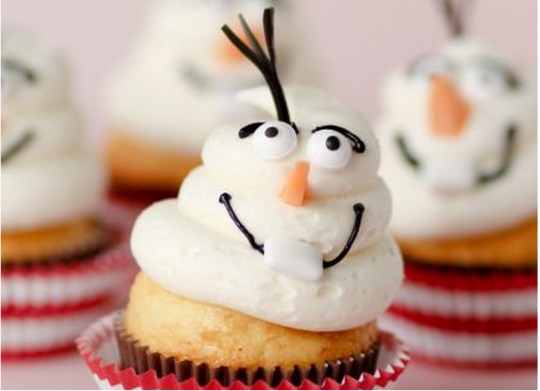 I stumbled across these amazing Olaf Cupcakes on the US Disney Family website, and thought they looked wonderful! I did think they were little meringues on the top of the cakes, but the recipe says different!
They actually look pretty easy to make, and if you wanted to take a short cut and decorate ready made cup cakes then I bet that would give the kids a fun activity too.
The website looks great, and as well as tons of Disney recipes there are also free activity and craft ideas too. If you haven't seen it before it's well worth a look.
Have fun baking!