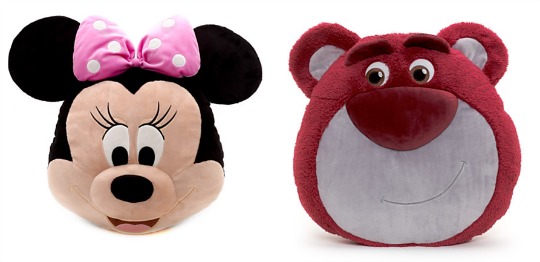 Because of this weeks offer of Free Delivery at The Disney Store online, there are a fair few great bargains to be had compared to their usual offers. The massive Big Face Cushions are on offer at the moment, with a good selection reduced from £16.95 down to £10. Last week these would have set you back £21.90 to get one delivered, so £10 seems like a great price to me!
They really are BIG, with Mickey measuring 46cm x 33cm, and would make a lovely addition to a kids bedroom, or something comfy to sit on when watching TV.
The designs included in the £10 offer are Mickey Mouse, Minnie Mouse, Stitch, the Cheshire Cat, Thumper, Lotso, Patch, Darth Vader, Simba and Nemo. All of them except Darth Vader can also be personalised with the child's name for an extra £4.95.
The Free Delivery on all Disney Store items finishes on the 22nd February, so make sure you order by then otherwise it will cost you an extra £4.95!