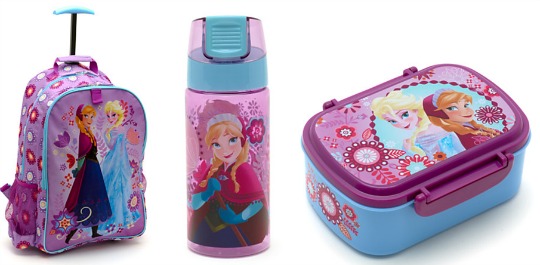 Just updated this morning and includes Lunch Boxes at £6, Frozen Drinks Bottles which are £5, Pencil Cases from £6, Trolley Backpacks which are £22 and more!
I could write a story telling you about all the above items but by the time I've written it and you've read it, half the stock will be gone. We all know how quickly Frozen merchandise is going at the minute, it's the one all the little Princesses are after and parents are frantically trying to get without paying eBay prices!
Head over to The Disney Store and check out the new lines added today here* but move quickly!
Delivery from The Disney Store is £4.95.