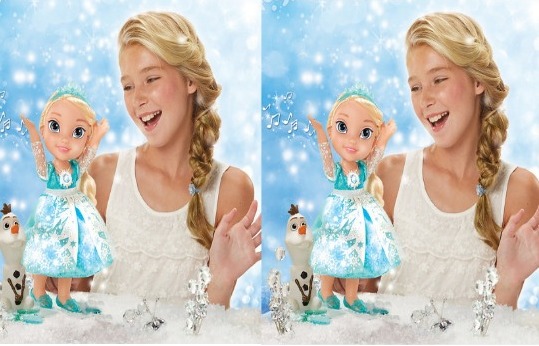 How desperate are you for a Frozen Snow Glow Elsa? Are you one of the lucky few who already managed to bag one, or are you one of the thousands who have to use a stock checking website and refresh every few minutes in the hope someone gets them in stock?
We told you last week when they VERY briefly came in to stock at Argos (thanks stockinformer) but they were all reserved within minutes of each becoming available.
There are reports that there will be more stock coming into some retailers from December 8th, and we will let you know as soon as we hear anything, BUT they are IN STOCK on the US Amazon website right now.
I'll be completely truthful and say that I have not ordered from the US before, but if you want to get your hands on a Snow Glow Elsa then this is one way to guarantee there will be one under the tree on Christmas morning!
The site has them listed for $34.99, but International Shipping charges and customs charges have to be added on top, so with the currency conversion it should cost you around £37.  That compares to the £34.99 that most retailers here are charging when they have stock, or the £60+ you would be asked for on e-bay.
The Snow Glow Elsa is the number one toy for Christmas in the US as well as in the UK, so if you're considering getting one from Amazon US then I wouldn't hang around too long.
Good luck!
Thanks to hartjojo9 @ HUKD