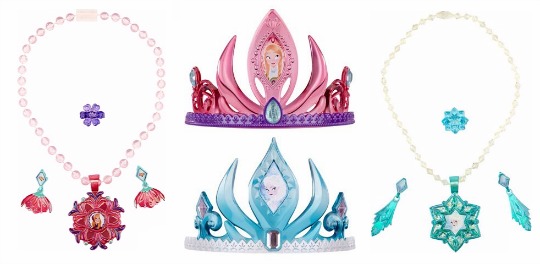 These Frozen Jewellery Sets and Tiaras are a great offer at Argos right now, as they are all half price down from £9.99 to £4.99 and they also have free delivery included in the price!
There's are jewellery sets and tiara's for either Anna or Elsa and all are £4.99 delivered as an online exclusive. I'm afraid I can't get them all on one link, so here they all are:
Those prices are really good as I can't find the jewellery sets for less than £6 plus postage anywhere else, and although you can get just the Anna tiara for £4 at Amazon it's an add-on item and delivery is not included so Argos is still the best offer.
Argos are due a price change tomorrow as they normally change offers on Wednesday so I don't know if these offers will still be available after today. I hope they are though as these are great prices for Frozen costume pieces.