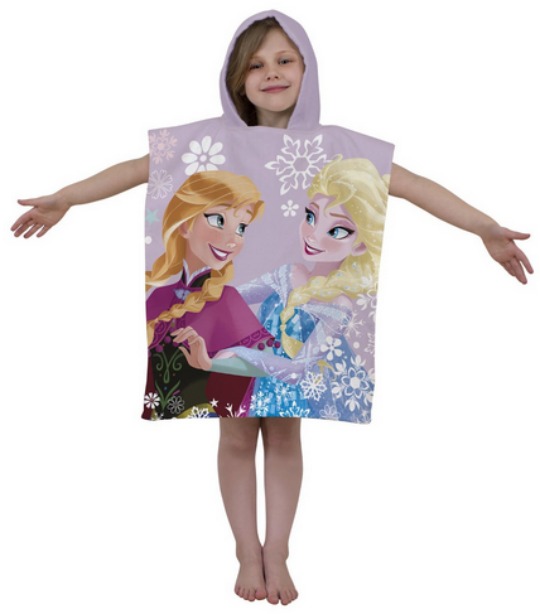 Wow! Check out this Disney's Frozen Crystal Hooded Poncho for only £7.17 from Amazon Seller Price-Right-Home with FREE delivery included. Boy, are you gonna be popular if you bag one of these beauties. I haven't even seen these elsewhere and let's face it we have pretty much come across every Frozen piece of merchandise out there. Using the link below, you will find these on your right hand side from this seller.
If your little one has pretty much everything out there that is Disney's Frozen then why not bag them one of these. Afterall, £7.17 delivered is a great price for one of these. These are made of a towelling type material, and whilst I don't find them super absorbant they are fine to take along to the swimming or use it for when they just come out of the bath. They are fine for when your kids are in and out of the pool, to keep the chill off.
You might find that your little Frozen fan will just want to slip this on over their PJ's, whilst they are watching television. Perhaps, they will insist on wearing it over the top of their clothes, like my eldest did when he had a Dora one. Honestly, I wasn't going to stand arguing with a three year old for hours on end everyday, so he was known at his childminder's for his pink poncho.
Anna and Elsa are on the front and my favourite snowman Olaf is on the back of this super cute crystal hooded poncho. It is soft material and really will appeal to many little ones.
What are you waiting for? Grab one of these Disney's Frozen Crystal Hooded Ponchos for Christmas or that birthday that's just around the corner.
Thanks to MrsFy @ HUKD