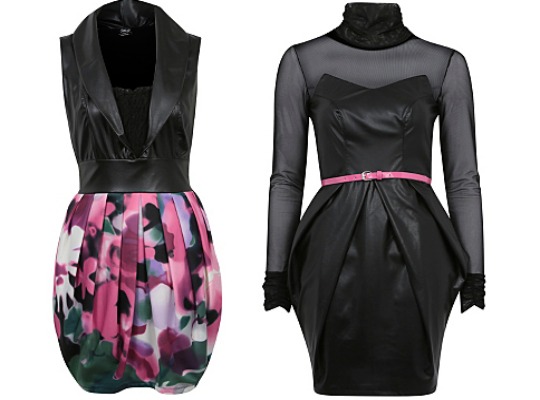 Who said that our kids have to have all the fun when it comes to clothes? Not me! Head over to Asda George and you will find the Disney Villains range. Whoever came up with this needs a freakin medal. Fun clothes that don't make us look like a geek. To make matters even better they are in the sale! All three dresses are reduced from £30/£25 to £15. Exciting!
What I love about this range is that they haven't made the dresses look like fancy dress costumes but very wearable dresses. These garments have been designed by Fashion Graduates for Fashion Graduate Week, which I am guessing has passed some time ago.
My favourite dress out of the three of them, and it's close with one other, is the Belted Disney Villains Dress*. It's right up my street, and quite different from what's out there dresswise. I can see that the graduates threaded in elements of Disney Villains without making the outfit comical.
Second place goes to the Floral Bottom Disney Villains Dress*, it's very pretty and would be great for date night with the other half or a girly night out.
The other, the Dalmation Dress* is nice too and I think it was created with Cruella Deville in mind.
Postage is £2.95 or FREE with Click and Collect.