Disney Toddler Beds from £49.98 @ Big Red Warehouse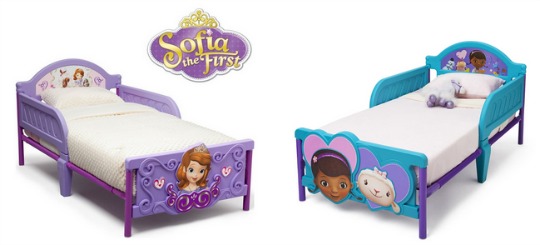 Big Red Warehouse sell a big range of character items for the home, and these Disney Toddler beds are new in, and really great prices. They start at just £49.98, and that's very cheap for a Disney branded piece of furniture.
The Doc McStuffins Toddler Bed* is £49.98, while the Sofia The First, Frozen and Winnie The Pooh ones are £59.99.
As well as these super cheap toddler beds there are also really good prices on wooden toddler beds, feature beds, and lots of other children's furniture from lots of different characters. The Disney Princess Feature Bed is likely to be a very popular choice.
Delivery charges are calculated on an individual basis at the checkout, so I'm afraid I can't give you a figure for that. It's well worth looking at the rest of the home items sold by Big Red Warehouse as there's a load of new items added, and the range of Disney bedroom furniture and accessories is now much bigger.