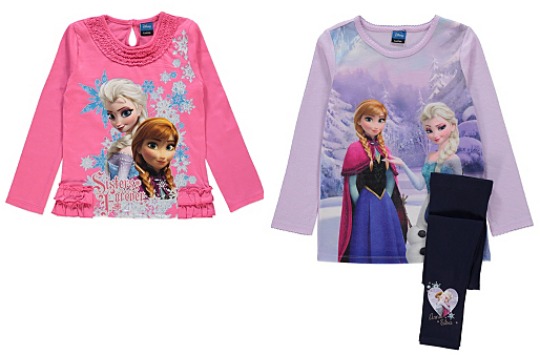 This one is sold out in a few sizes BUT is still available in 3-4, 4-5 and 5-6 (also 9-12 months) so I thought it was worth a mention as there's lots of little Frozen fans that age.
I love the detailing on this set particularly on the leggings, such a lovely picture of Anna and Elsa together! It may have long sleeves but bearing in mind most of us are in the UK, plenty of wear to be had yet this year I'd imagine or you could buy it now in a larger size for Autumn/Winter.
This Frozen top is reduced to £3* now too and available in more sizes, up to 9 years available on this one.
If you have a Frozen fan have you checked out the new Frozen Fever range at the Disney Store yet*?