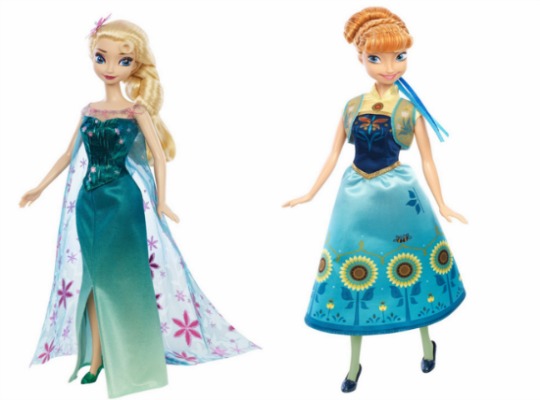 If your little ones like Frozen, the chances are they already have most of the merchandise. It's a safer bet buying these Disney Frozen Fever Birthday Party Dolls, as they are newer. You can get Anna or Elsa from Amazon and Argos for the bargain price of £9.99 each. These are normally around £14-£15 each, so to get them for under a tenner each is good.
The Disney Frozen Fever Birthday Party Dolls come dressed in their summer attire rather than their trademark gowns from the first film. They are still recognisable as Anna and Elsa, but their signature clothing has a summer twist.
At this price, we predict quick sell outs, but Elsa will go first as she seems to be the more popular of the two. These are super for putting by for any birthday parties that you may have coming up soon, as well as for Christmas gifts.
You can have the Disney Frozen Fever Birthday Party Dolls delivered for FREE if you have Amazon Prime or are spending £20 or more. If you don't have Amazon Prime or aren't spending as much as £20, then delivery will cost you £3.30.