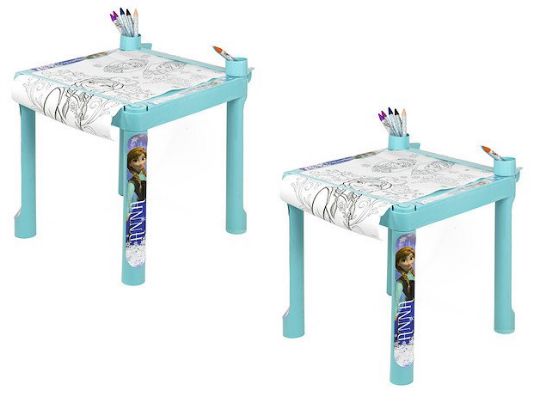 Keeping the kids occupied on rainy days isn't easy and to be fair, we have had a LOT of rainy days recently. This Disney Frozen Colouring Table is ideal for those days when your little one can't go out to run amok. It's only £11.20, including FREE delivery from Amazon Seller: Saving world. This very same toy would cost you £19.99 from Toys R Us, so we say this is a bargain. It's perhaps one to tuck away for that upcoming birthday or even Christmas.
The Disney Frozen Colouring Table features a whole roll of colouring sheets. Your child just has to pull the roll, colour in and tear off! The roll of colouring paper is FIVE metres long, so should keep them going and you also get eight crayons included too.
This is one of those toys that your child will sit at for hours on end, given half the chance. As it's only £11.20, you could buy this as a birthday party gift.
I can see these selling out at this fantastic price, so I suggest getting in there quick to avoid disappointment.