Up To 50% Of Disney Kid's Luggage @ Amazon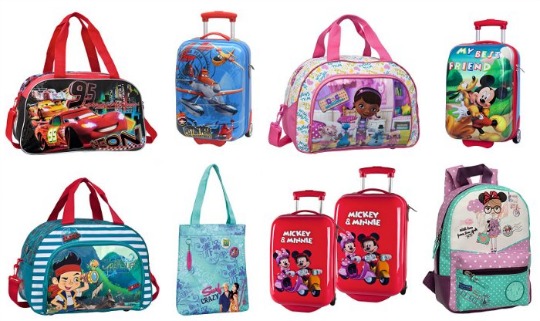 Planning your holidays? Good sturdy luggage can be expensive, but if you are looking for some for the kids then it's worth checking the Disney Luggage at Amazon, as there are big reductions of up to 50%.
Prices start at £5 for a Minnie Messenger Bag, Holdalls are from £8, and hard cases are from around £60. There are also sets of 2 hard suitcases in different sizes for £67.50, which is just a little more than half the original price.
This offer has just started today, so there's plenty of stock of everything at the moment. Delivery is free for Prime members, or on orders over £10, otherwise charges will apply.