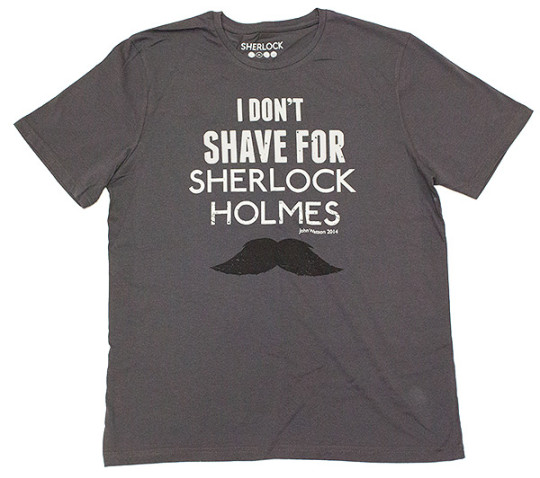 There are loads of lovely Sherlock treats available for pre-order at the BBC Shop right now.
Personally I've got my eye on this 'I don't shave for Sherlock Holmes' t-shirt.
It's priced at £16.99 and is inspired by this bit from Sherlock Series 3, The Empty Hearse:
Mary: God, I had six months of bristly kisses for me and then his nibs turns up...
John Watson: I don't shave for Sherlock Holmes.
Mary: You should put that on a T-Shirt.
So they did! Genius.
It's available now, but with the pre-order items you can be one of the first to own them. Just order now and they'll despatch it to you once they receive stock from the publisher. You will not be charged until your order is ready for despatch.
Standard UK delivery is free, too!