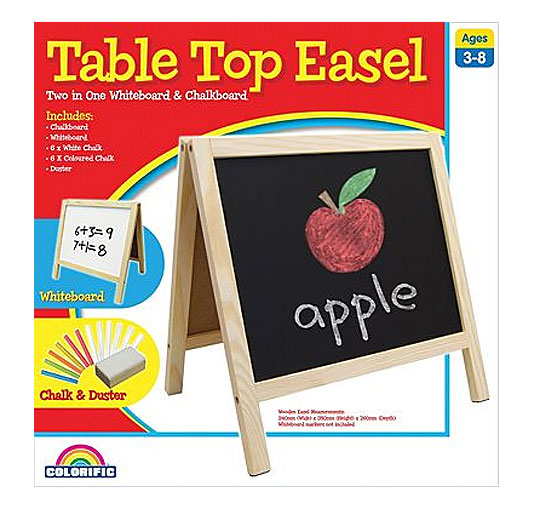 Debenhams are selling this table top easel for £6, rather than its original £20.
If you have a budding artiste in your family but no room for a full-size easel, then this table top easel could be just the thing for you.  It has all the same features larger easels have - a blackboard on one side and a whiteboard on the other - it just has significantly shorter legs!  Having said that, it doesn't come with a pen tray attached, but it does come with a pack of six white chalks, a pack of six coloured chalks and a chalk rubber.
It measures 38 x 38 x 3.5cm and is suitable for youngsters aged between three and eight years old - although I can't see any good reason why children older than that won't enjoy writing messages on it - like: KEEP OUT, and standing it outside their bedroom doors!
You can choose to wait for, up to, four days for Debenhams to deliver your table top easel to you for free, OR you can arrange to pop into store and collect it yourself - it's up to you.
Thanks to sapphire1 at HUKD