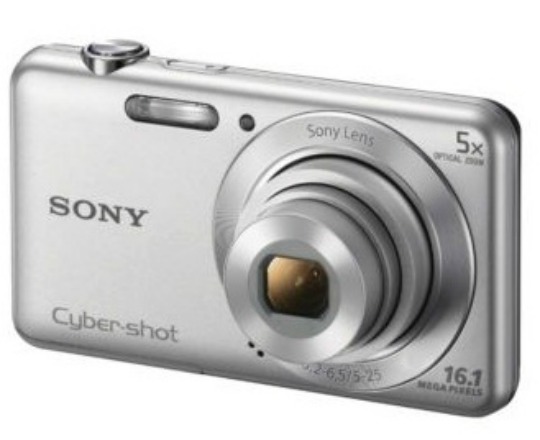 This compact digital camera is reduced to £49.99 from £89.99 at Sainsbury's right now.
According to the blurb on the Sainsbury's website, the Sony DSC-W710S 16.1 Megapixel 5x Zoom Silver Compact Digital Camera is ideal for shooting detail-packed photos and HD video clips. It's a point-and-shoot style camera which automatically adjusts its settings to suit your conditions, so you don't need to waste time trying to get to grips with fiddly menus or settings. For a panoramic image you can just press the button and sweep the camera from side to side (or up and down) and it will automatically stitch together a high-speed burst of frames. This camera can also re-touch photos, remove skin blemishes and even whiten teeth and deal with shiny foreheads - which suddenly makes me feel like I need this in my life! It's also a camcorder, recording in HD, but there's no need to fiddle with complicated controls: a simple switch on the back of the camera selects movie recording. You can watch the results on HD television.
However please note that this camera doesn't come with SD or SDHC memory cards, so if you don't already have one then don't forget to pop one in your basket as you won't be able to save your pictures without one.