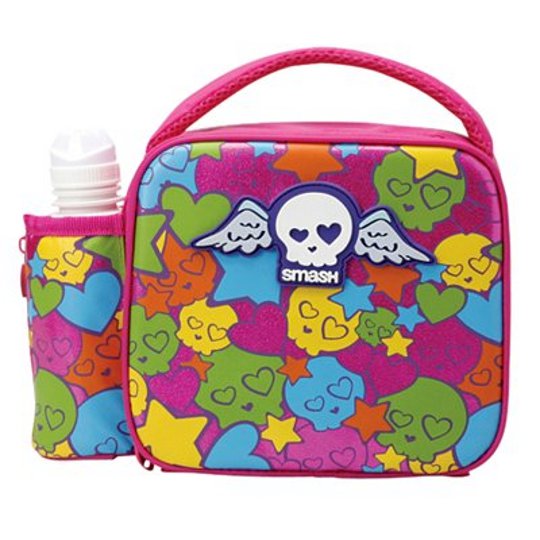 In the 'reduced to clear' isle of the John Lewis website today, you'll find the Smash Love Skulls Case And Bottle Lunch Set that originally sold for £12 reduced to £8 and now to £5.  If you want it delivered you'll have to add another £3 again, otherwise Click and Collect for free.
This is a kind of funky alternative to princesses and fairies if you have a girl in the house that prefers the Cure to Justin Bieber. The Smash Love Skulls Case and Bottle Lunch Set is reduced to clear, so I don't suppose it'll hang around forever,  but at the moment there's 'more than 10 in stock'.
The description is rather sparse, but the set contains a 'generous sized children's insulated lunch case with  a bold skull pattern and a handy 500ml water bottle included.'
The dimensions of H26 x W28 xD9cm I assume apply to the lunch box only, making it quite a nice size for a day's packed lunch.
Thanks to Nicnicrees