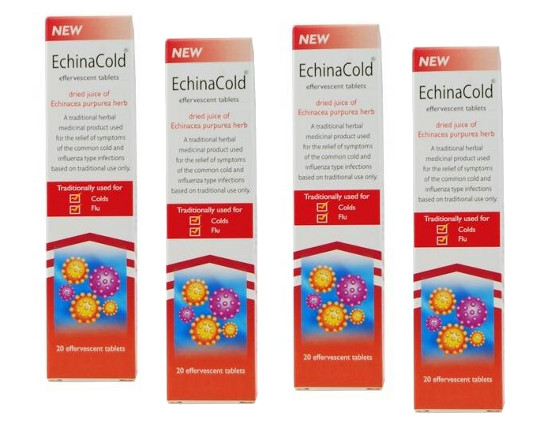 Goodness Direct have taken 20% off Schwabe EchinaCold Effervescent 20s, reducing them to £6.79 from £8.50. They're still over £8  at Holland and Barrett and most other places I've checked. If you spend over £35, postage is free.
EchinaCold is a traditional herbal medicinal product used for the relief of symptoms of the common cold and influenza type infections, based on traditional use. You cant use it if you're pregnant, breastfeeding or under 12, but I've found it to be very effective otherwise.
One effervescent tablet contains 176mg of dried pressed juice from fresh flowering Echinacea purpurea (L.) Moench herb and Sodium.
I haven't had any Echinacea in a few years, due to breastfeeding and pregnancy and all that, but I remember it tasting particularly yummy and being quite pleasant to drink!
If you need this, then I hope you feel better soon!