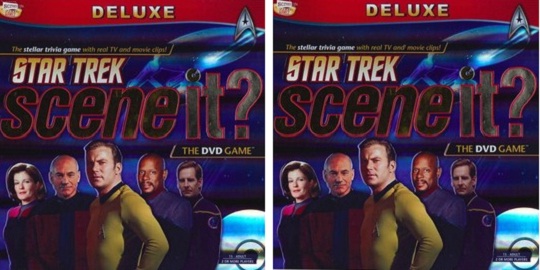 The Works is selling a range of Scene It? board games for only £9.99 instead of the usual £19.99. That's a saving of £10 and you get free delivery on all orders over £30 – so maybe grab lots of them and give them out as Christmas presents?
The deal on the Scene It? board games includes a three for two special offer as well, so you can get three of the games for less than the price of two. It is a really good deal, if only I had a household that liked these games!
Titles included in the series are Twilight, Harry Potter, Toy Story, Star Trek (oooh), Comedy Movies Edition, Glee, The 80s, and Disney Deluxe Moments. The range isn't huge but the titles are the good ones – well, at least I think so – and you have a great price deal here. They are also selling Back to School goodies for as little as 49p so that's worth visiting while you're there.