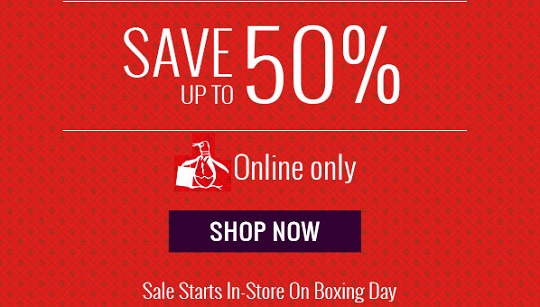 Original Penguin has a sale that is running online right now for up to 50% off on selected items. If you shop online you will get access to the discounts now as the instore sale will only be starting on Thursday 26 December, Boxing Day.
Is it just me who loves that name? It's hilarious. It's like there are penguins out there who are just not original. Sorry, I digress, probably too many mince pies! Some of the offers on the site are really good. They have a luxury cashmere v-neck men's jumper down from £135 to £67.50 which is a whopping saving.
In the kids section they have boys shirts down from £28 to £19 and lovely jumpers and sweaters down by half price. The t-shirts are not as heavily reduced as some of the other items, but you can pretty much sort out Dad and son's wardrobes in one quick and discounted shop.