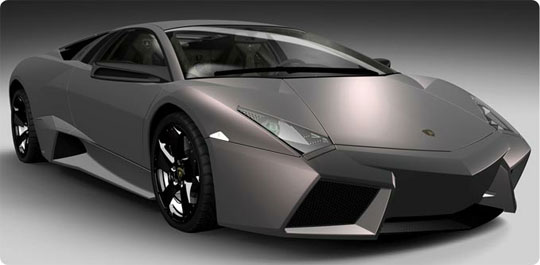 It won't take a genius to figure out that these Porshce, Lamborghini or Ferraris are NOT the full size, road legal versions (what a shame!), they are however 1:24 scale models of the real deals and could earn you some brownie points if you have a car fan in your family (that means vitrually everybody in mine!).
Instead of £20 you can 'drive' away either a Porsche GT3, in white or blue, a red Ferrari 599 GTO or a gunmetal grey Lamborghini Reventon for £10.  *note to Debenhams: it's REVENTON, not Revention, honestly, get it right!
Each car has forward, reverse, left and right movement and working brake lights; they're suitable for aspiring Lambo', Porsche or Ferrari owners aged between four, six and seven years and over (there are different minimum age recommendations for each) and when I've written about these cars before, all have required 5 AA batteries which weren't included (don't feel cheated, they don't come included with the real thing either!).
Standard delivery to your home is free, or you can pop into your nearest Debenhams and collect your order if you prefer.
Happy driving your dream car!