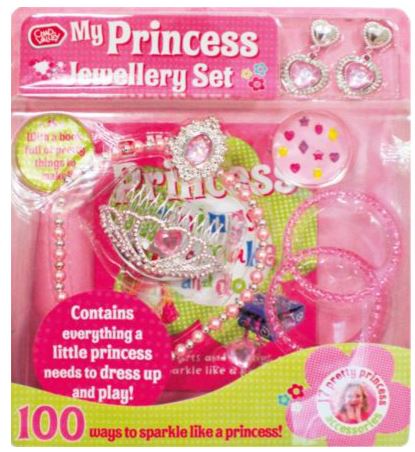 Argos has a set of Princess Jewellery on sale for £3.99 including shipping. The same set is on sale at Debenhams for £4.99 excluding delivery fees.
What is it with girls and princesses? I try really hard to balance my daughter's interests out so it's not all pink and princesses, but heaven knows, any opportunity she gets? Princesses. Pink princesses. Blergh.
No matter how much I might hate it, she would love this Chad Valley Princess Jewels set from Argos. The pack contains everything you need to sparkle.
The magical sparkling craft book is brimming with ideas of things to make and do at home, and while there's only one reviewer, they rate it pretty highly.