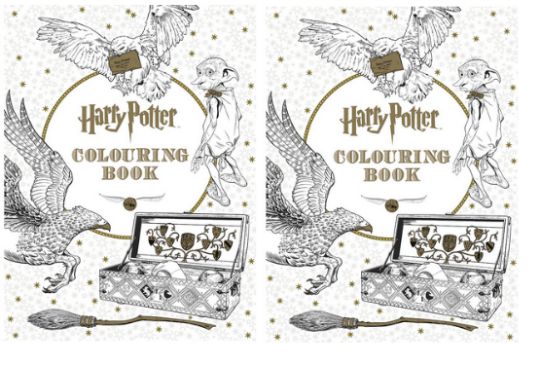 The Harry Potter Colouring Book is coming and it's due for release on the 5th November, this year. You may be thinking 'but my kids have had oodles of Harry Potter Colouring Books in the past'. Warner Brothers, the makers of this book, have jumped on the adult colouring book bandwagon. This book is aimed at those young adults and us old fogies.
The Harry Potter Colouring Book is £6.99 and is filled with 96 pages of J.K. Rowling's World of Wizards. We all know an 'adult' Harry Potter fan so imagine getting this for their Christmas. That would get you some serious brownie points.
We reckon this will be a sell-out and will be one of the presents for teens and adults of Christmas 2015. Get yours pre-ordered now and you won't miss the boat.
You can also pre-order the Dr Who* one, also released on the 5th November and priced at £6.99.
The beauty of pre-ordering books from Amazon is that they are not only rapid at sending them out come release day, but will only ever charge you the smallest price. That means if you opt to pre-order today at £6.99 but by the time it's out, it's down to £5.99, you would only ever pay that.