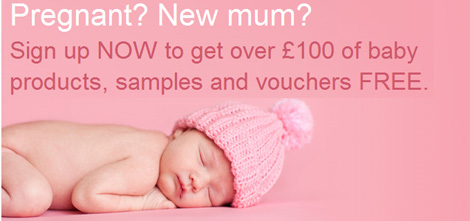 It's not until you're expecting a little bundle of joy for the first time that you realise what an expensive situation you've just got yourself into!
Not only that, you'll discover there's a whole new minefield of products to navigate your way around and how do you know which ones you like best without buying them all?
TA DAAAH!!!  All hail the frabjousness that are pregnancy and baby freebies!
Lots and lots of companies giving their stuff away in an attempt to capture your loyalty and custom.
In the process you get to try things out and discover the products that suit you best...or the ones you don't like!
If you sign up to mumandbabyonline you'll be sent £100 worth of pregnancy and baby freebies - hurrah!  You'll also be entered into a competition to win £1000 of Mothercare vouchers.
In addition, you'll be sent a monthly newsletter telling you about all the latest news and offers for mums and their new babies.
Thanks to smileypopprincess11 over at HUKD!