3 Posters For £10 With Free Delivery @ Zavvi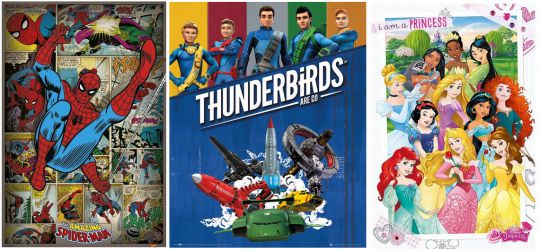 This offer from Zavvi is a great way to brighten up your children's room for a low price. You can choose any three posters from the hundreds in this offer and they will cost you £10 with free delivery thrown in. As most of them are around £4.99, 3 for £10 is a great big discount.
There are some great choices for older kids and teens, as well as some for younger children too. There are lots of superhero posters, both DC and Marvel, as well as tons for gamers. It's quite a lot to browse through, so you can use the categories at the side to filter and choose your kids or your own favourites from the likes of Disney, Doctor Who, Adventure Time, Star Wars, Spongebob and loads more.
There's such a big collection that the chances are there will be many that your children will like and maybe something to brighten up the rest of the house too.