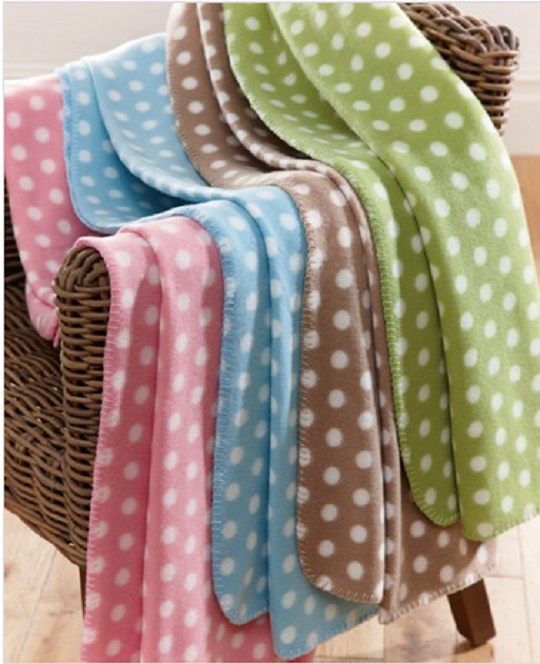 House of Bath has dropped the price on these absolutely gorgeous polka dot fleece blankets from £14.95 to £24.95 down to £7.45 to £12.45. Sound complicated? Well, the lower price is for the smaller blanket and the higher price is for the bigger blanket but they have all been dropped by nearly 50%.
These would make a stunning cosy extra layer for your bed, as a snuggle blanket or a sofa saver. The gorgeous dotty design is a winner for any room and they are hugely versatile so you can pretty much use them anywhere in your home. You get TWO for the price of one and you can choose between two different sizes and several different colours.
Right, so you buy one, you get one free and they are reduced in price. How epic is that?