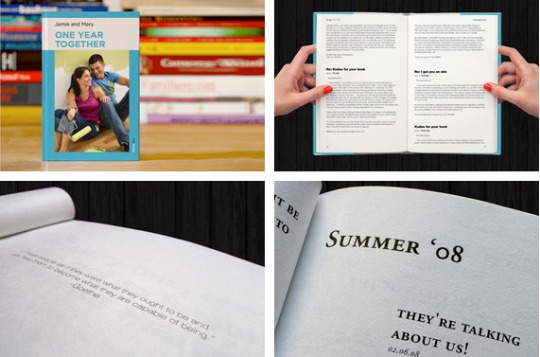 Yikes! I am very excited to bring you this Playpennies Exclusive. Chances are you haven't heard of Memeoirs, by the time you have read this blog you won't be able to visit their site quick enough.
I only found out myself today about what Memeoirs is all about and I have to tell you that I am impressed and have never seen such an inventive gift. Have you ever fancied having your own story? Well by using your WhatsApp or Facebook conversations you can create a unique book in print. How cool is that? Prices start at £40 for 6x9" hardback book. Use the Playpennies exclusive discount code 168ADD and get an impressive 15% off. Delivery is FREE to anywhere across the globe.
Here's how Memeoirs describe what they are all about:
Memeoirs brings together the best online and social media conversations you've had with friends and loved ones and archives them in a beautiful, easy-to-read hardcover book. Email, Facebook, WhatsApp. Fully automatic. You get to choose your timeframe, who you want to include, the look and feel of the book itself, and voila! You get an elegantly crafted book delivered to your doorstep with all your digital memories put down on paper.
How do you go about making your own book?  Click on the link above, then connect to where your desired conversations are for example Hotmail, Whatsapp or Facebook, Design the front of the book by writing your own title and choosing a photo for the front. You then select a time frame of the conversation you wish to include. Once that's all done, then off you go to the checkout to enter your discount code and pay for your purchase.
Don't worry about Memeoirs reading your saucy messages either or private passwords, they have a strict privacy policy, which you can find here. For any further queries your have then you can visit their FAQ section, here
My partner is lucky enough to travel the world with his job, but that means we are apart a LOT. Most contact between us is over Facebook messenger, and it's been like this through the course of our relationship. In the past year, there's a lot of significant conversations between us about events my other half missed due to his work. Like baby scans and baby milestones. Now, I know of the service that Memeoirs provides, I can keep those memorable words in my bedroom in the form of a book. How wonderful!
If you are looking for something special and ultra unique then look no further. Imagine, giving one of these to your other half on your wedding day or for a birthday to highlight the importance of them in your life and the memories they have given you.
Head over to our vouchers section to find discount code 168ADD .