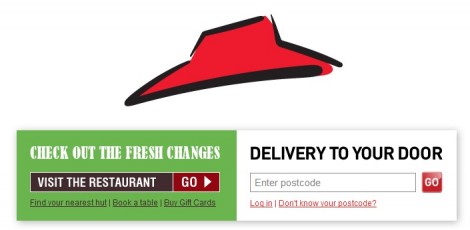 Use your Pizza Hut coupon code to get two pizzas for the price of one. You need to also order a side for the code to work. Use this coupon for deliveries and for collection.
Click here to use your Pizza Hut coupon
Discount: 2 for 1
Applies to: any pizza bought with a side
Promotional code: VCPFREENZ
Expires: 21st of August
To use this coupon code, buy your pizzas. On the final page, headed 'Here You Go', before you get to checkout, enter it in the voucher codes box. If you want to collect your pizza use this code instead: VCP7W4FRC. There's also a code that claims to make any pizza £9.99 when ordered with a side. I tried it out on a piri piri stuffed crust meat supreme and a colesaw, but it only took £6 off the price (the pizza cost just over £18). I'm not sure why but if you want to try this code out anyway it is VCPDEL9BL for delivery and VCP7999RT for collection.
The discount will appear immediately on the page. If it doesn't work check that you have ordered a side as well - click on the Sides tab at the top of the page to do this.
It is valid in all participating restaurants/takeaways. There's no way to tell which ones are participating. So, if you rely on this code to pick up a bargain pizza treat over the summer holidays, I would recommend testing it first (you don't need to actually buy the pizza) before making any promises to the kids!
Thanks to goonertillidie at HUKD!